Band History
In the beginning...
September 1974. Trudeau was in power. The U.S. was mired in the atrocity of Vietnam. A month earlier, Nixon became the first U.S. President to resign from office, following Watergate. Miami had won the Super Bowl and Hank Aaron bettered Babe Ruth's record with homer number 715. Kristine Hanson was the playmate of the month and Farah Fawcett was the Poster Babe. The Beatles had called it quits four years earlier after recording Abbey Road, and the Rolling Stones were riding high with "Its Only Rock' N Roll". Pink Floyd had released "Dark Side of the Moon" and Canada had established hockey supremacy with their victory against Russia two years earlier in 1972. There were no personal computers, fax machines, iPhones, text messaging, Facebook or Twitter. Tube amps were still popular among rock guitarists, as was long hair.
The Place
Mona's Boys had its genesis in H Section of Champlain College, Trent University, Peterborough Ontario, Canada. A number of individual musicians had moved into residence that fall.
The Band
Pete Culverhouse met Jamie Haldenby and they started writing songs. Jeff Snow added cello and piano, Mark Lemontine flute, and Andrew Peacock bass. Pete Culverhouse met John Cox and said they needed a rhythm guitar player, so Coxy was in. The band went on to write and record dozens of songs on cassette, 8 track, and even reel-to-reel in the Trent Studios.
The Name
That fall, several of the band members were impressed by a pretty, first year co-ed from western Canada. One night in late September 1974, the residence building vibrated to moans of female passion that lasted into the wee hours of the morning. The next day, rumors immediately circulated that the sounds had emanated from this particular co-ed, earning her the nickname "Mona". Never mind that it was later confirmed to be a case of mistaken identity. She had already been anointed and the name endured. The shaggy collection of band members who pursued Mona (unsuccessfully) during her three-year tenure at Trent University quickly adopted the name "Mona's Boys".
History
Mona's Boys wrote and recorded dozens of songs in residence using microphones taped to rulers connected to cassette and 8-track machines. It was far from high-tech. Mona's Boys were given the opportunity to record at the Trent University Music Studios and recorded a full album in 1975. Following radio airplay, the original studio tapes mysteriously "disappeared" and have never been recovered. Mona's Boys were not the most popular amongst faculty and Trent intellectuals given that many of the songs criticized and questioned the establishment. In the fall of 1976, John Cox, Pete Culverhouse, and James Haldenby moved on to "Mona's Boys Farm", just outside of Peterborough, and continued to write, record, and perform with other band members. The band moved to Toronto for two yeas following university, where performances continued.
In 1980, John Cox moved out West where he played in a folk band in Edmonton and then in a rock band "Willful Blindness" for three years during law school at the University of Alberta. In the meantime, Pete Culverhouse remained in Toronto and played for a rock and roll band "Flashback". James Haldenby retired from rock and roll and went on to become the CEO of a major construction company in Canada. Andrew Peacock went on to practice veterinary medicine and moved to Newfoundland. Geoff Snow moved to Waterford where he still teaches classical piano. Mark Lemontide evaporated from the music scene and his whereabouts are unknown.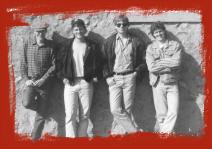 In 1986, when John Cox moved back from Alberta, he reunited with Pete Culverhouse and together with John's brother Pete Cox on drums, Eric Jonasson on keyboards, and Peter Lawson on lead guitar, Mona's Boys was reborn.
Pete Lawson moved on to another band in 1988 and Brian Young took over as lead guitar player from 1989 to 1994. During this time frame, Mona's Boys was a full time working band in the GTA and other points in northern and southern Ontario. They were regulars every six to eight weeks at Flicks Nightclub at Young and Eglington in Toronto. Mona's Boys consistently broke the bar tab record at Flicks on their three-night stands (Thursday, Friday and Saturday nights). Regular guests on stage included Cindy and the leopard mini-skirted ladies of downtown Toronto.
Pete Culverhouse once remarked "I knew that I had made it in rock and roll when I was riding home on the subway one night from work and a woman approached me and said 'Hey aren't you the bass player from Mona's Boys?'"
As the members of the band got married and had children, the band transitioned from full-time (playing each weekend) to part-time. Brian Young left the band in 1994.
In 1997, Darren Kral joined the band and has been ensconced as Mona's Boys lead guitar player ever since.
Mona's Boys wrote and recorded a CD in 2001 entitled "Fantasy".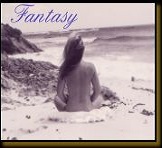 Pete Culverhouse retired from rock and roll in 2002 and moved to France with his longtime girlfriend Lana Holmes. Jimmy Sutcliffe replaced Pete on bass in 2002.
Sadly, Pete Culverhouse, the founding member of Mona's Boys, passed away in France in December 2012 from prostate cancer. Bails and Animal organized a tribute concert at Trent University in memory of Pete Culverhouse on February 23rd 2013. John Cox, Eric Jonasson, Pete Cox, and Pete Lawson were joined on stage by Jamie Haldenby (who came out of retirement) to sing a couple of old favourite Stones tunes "Dead Flowers" and "The Spider and the Fly." The band performed their hit from 1974 "Mona" as well as "Slam Johnny Slam." Jeff Snow was also present as well as some of the original Mona's Boys fans, Frank and Geraldine. It was a tremendous tribute to Pete Culverhouse.
In 2003, John asked long time Kingston musician and fellow lawyer Eric Swan to join the band. Eric Swan (Swannee) was a tremendous addition to the band with his vocal style, guitar, congas, and cosmic streams of consciousness and story telling.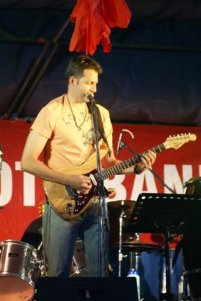 Coxy and Swannee became best friends and in their 12 years together with Mona's Boys had as much fun as you can have with a rock band!
Pete Cox played with Mona's Boys for 19 years. It was difficult to find a replacement for Pete when he moved up north with his family in 2004.
Eric Swan last performed with Mona's Boys at O'Finns in Oakville in June 2012. Swannee courageously battled cancer and passed away in April 2013. He is remembered for his tremendous sense of humor, kindness, and tireless performances with the band for charities and fundraisers.
Mona's Boys Today
Over the years, Mona's Boys have donated evenings of music to many charities and fundraisers for children and families. They are proud to have participated in Cupids Against Cancer for 10 years.
Today the band consists of:
John Cox - vocals and rhythm guitar
Eric Jonasson - back-up vocals and keyboard
Darren Kral - lead guitar
Jimmy Sutcliffe - bass guitar and back-up vocals
Mike Barcomb - drums and percussion
Mona's Boys never achieved "rock stardom". They never intended to. Mona's Boys is one of the longest enduring rock bands and their mandate has always been to perform great rock music; and for the audience and the band to have fun!
Mona's Boys currently rehearse and record in their studio at Church Street in Oakville, Ontario each Thursday night. The passion to play live classic rock never ends. You can find Mona's Boys performing at various events in the G.T.A.
To see some of the old archive photos of the band click here.